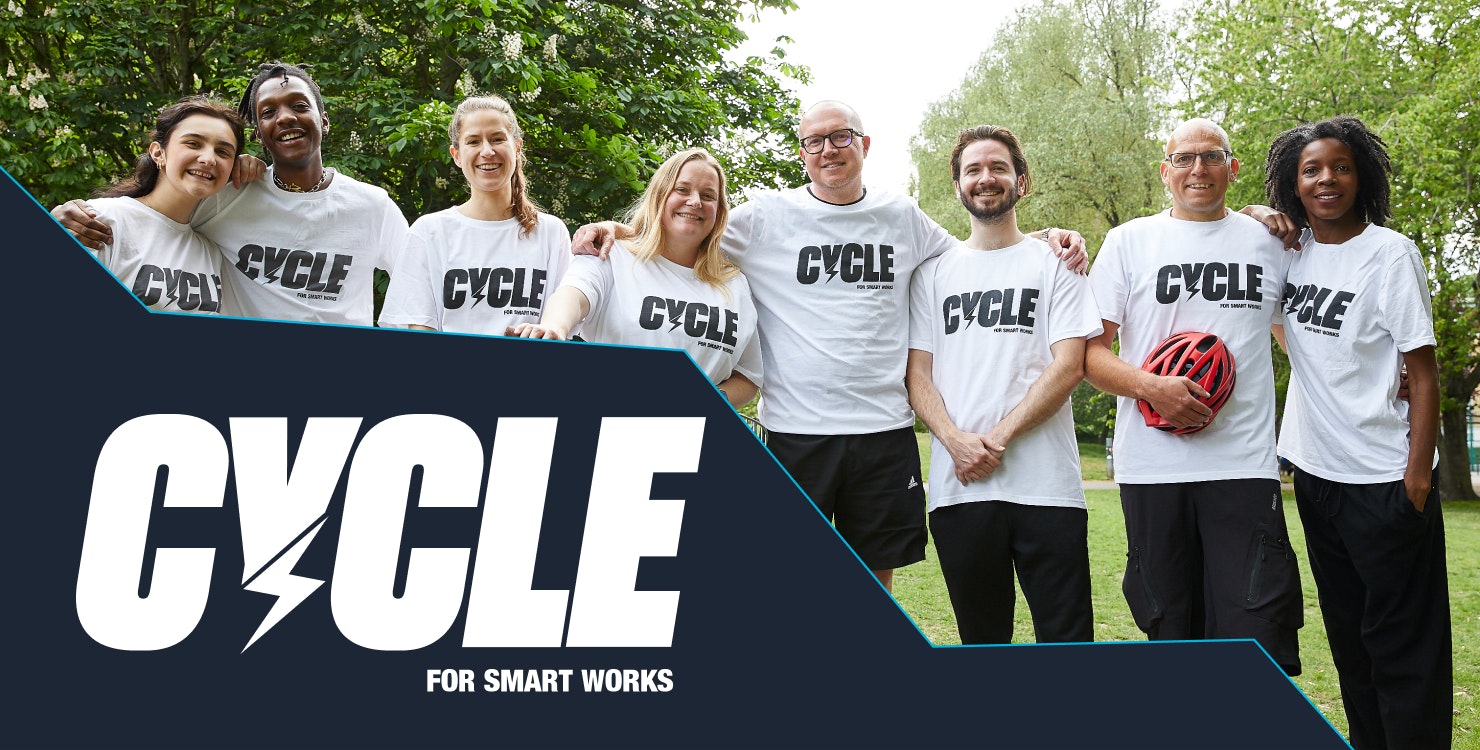 Thank you to all our cyclists for going the distance this International Women's Day
Congratulations, you did it!
*Total funds raised excludes gift aid
Join the challenge
For many women, getting a job is a lifeline. It is a chance to escape poverty, gain financial stability and restore confidence. In the shadow of the cost of living crisis, we know there is an intensified need for our service.
Cycle for Smart Works is your opportunity to help empower women for job success. It's time to take it up a gear, put the wheels in motion and join us on our mission. This International Women's Day, challenge yourself and your team of 5 to cycle a collective 500 miles between 1st and 8th March. By fundraising for Smart Works, you will make a real difference to our work and the lives of the women we serve.
Every pedal and every pound matters. Together, we will be there for the women who need us most.
How will you
Cycle for Smart Works?
Compete with your colleagues, have fun with friends or set yourself a new-year fitness goal. Whatever your motivation, you can reach your team target on any bike you like – on your old faithful round the park, on a static bike at the gym, or even on a mountain bike over the peaks.
Recruit and register your team of 5
Cycle a collective 500 miles between 1st – 8th March
Reach your team target of £500
This is Samantha's story
"Coming out of a mentally abusive marriage my confidence had been left in tatters. I had no self-esteem, financial independence or knowledge of the job market because up until I got divorced I had been running a restaurant with my husband. That all fell apart when we split up and what made things even more difficult for me was that having just turned 50 I was deemed unemployable.
As well as helping me with some Career Coaching, (Smart Works) introduced me to the world of clothes and how by dressing nicely, you can feel nice and by feeling nice, it can bring out the best in you. After so long being in an abusive marriage, it felt good to learn to like myself again and have someone reassure me I could succeed, after being made to feel like a failure for so long.
The charity showed me there is light at the end of the dark tunnel I have been through and I couldn't be happier in my new job."
Read more about Samantha's story here.
By fundraising for Smart Works this International Women's Day, you are helping us support more women to get the job, gain financial independence and transform their lives.
Perks for Pedallers
Smart Works are here to support you every pedal of the way. Each Cycle for Smart Works team will benefit from:
• A Welcome Pack with fundraising advice and a guide to completing the challenge
• An exclusive Cycle for Smart Works 2023 t-shirt for the first 500 participants with more than £5 sponsorship
• A sponsorship page for you and your team to fundraise for your chosen Smart Works centre
• Company specific fundraising and distance leaderboards to track your colleagues (for corporate organisations)
• The chance to win wheelie good prizes